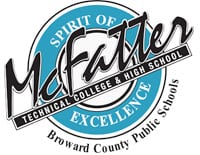 Health Science
Are you ready to launch into an exciting and challenging career in the fast growing medical field?  Our Health Science programs are designed to train you in the knowledge and skills needed to enter a rewarding career.
Click a link below to view complete program information!
Consider the field of Dental Laboratory Technology if you are creative, detail-oriented, like to work with your hands and can distinguish between subtle shades of color.  Through this program, students will train to become entry-level technicians who construct and repair full and partial dentures, fabricate crowns and bridges, apply porcelain, and construct orthodontic appliances.
Electrocardiograph (EKG) Technology:
The Electrocardiograph (EKG) Technology program is designed to successfully train students in becoming Electrocardiograph (EKG) Technicians, who are employable in hospitals and cardiology offices.  Students will learn to operate equipment that measures and records heart activity and differentiate between normal and abnormal monitoring and testing results.
Medical Assistant:
The Medical Assisting program will train you in the knowledge and skills to become a successful healthcare team member.  Students will learn office skills, laboratory procedures, phlebotomy, and EKG to work as a multi-skilled professional in hospitals, clinics, physicians' offices and medical laboratories.
Prepare for a rewarding and in demand career in Vision Care by learning the skills needed to assist eye care specialist in the diagnosis and treatment of vision deficiencies.  Students in the Optometric Assisting program will develop a thorough understanding of the equipment, materials, and procedures used in the field.
The Patient Care Technician program offers advanced training to establish yourself as a multi-skilled healthcare facilities.  Students will learn patient care skills and procedures, physical and safety functions, cardiopulmonary resuscitation (CPR), phlebotomy, EKG, and more!
Become a Licensed Pharmacy Technician by learning the skills needed to work closely with pharmacists and technicians in retail/community and hospital pharmacies.  Through our program, students will learn the foundations and principles of pharmacy and participate in valuable hands-on experiences needed to obtain employment in any discipline of pharmacy.
Train to become a Licensed Practical Nurse working in a variety of healthcare settings, such as long-term care facilities, hospitals, clinics, physicians' offices, home health care and hospice.  Nurses are responsible for encouraging the health of individuals and families, and play an essential role in the physical and emotional care of patients.  Our program will train you in the skills needed to launch into a highly sought-after profession.