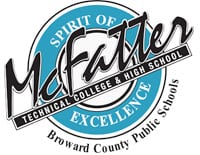 Student Handbooks
Click HERE to view the 2019/20 Broward Technical Colleges Student Handbook – everything you need to know about Broward Technical Colleges and you.
ONCE YOU HAVE READ THE STUDENT HANDBOOK, PLEASE FOLLOW THE INSTRUCTIONS ON THIS FORM TO COMPLETE THE ONLINE VERIFICATION PROCESS IN THE FOCUS SYSTEM. 
Click HERE to view the Broward County Schools Code Book for Student Conduct.
All of these handbooks will open in a new window.
These books require Adobe Reader to view. Click on the image below to download  the free Adobe Reader.