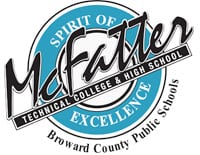 Information Technology
CLICK ON A PROGRAM NAME BELOW TO VIEW MORE DETAILED PROGRAM INFORMATION:

Applied Cybersecurity
Applied Cybersecurity is a hands-on program that will give students real world security scenarios.  Students will learn to protect computers from hackers, secure wireless networks, protect computers from malware and identify security threats.  Students will also learn how to secure residential, business computers, and fill the demand at public and private companies to address Internet security concerns in today's world. 
Students will prepare for the CompTIA Security+ and CompTIA CySA+ nationally recognized cyber security industry certifications.

Game Simulation/Animation/Programmer
The Game Simulation/Animation Programming program prepares students in game simulation conceptualization, design, storyboarding, animation, development methods, and essential programming techniques.
Upon completion of the Game Simulation/Animation/Programmer program you can be employed in any of the following positions:
Designer
Programmer
Software Developer

Java Development & Programming
This program prepares students to work as a computer programmer and a Java Developer. Students learn the fundamentals of programming and software development.
The purpose of the Network Support Services program is to prepare you for employment in network administration as network support specialists or to provide supplemental training for persons previously or currently employed in this occupation.
This Network Support Services training program prepares you to create, monitor, and maintain computer networks and operate computers and peripheral equipment.  Our curriculum is approved by the Cisco Networking Academy.
Laboratory activities are an integral per of the Network Support Services training program and with computers/network management, maintenance, and configuration including:
Cabling
Network interface cards
Routers, switches, hubs
Network Support Services students complete the Cisco Networking Academy Curriculum in preparation for the CCNA exam and the A+ competencies in preparation for CompTIA's A+ exam.
After successfully completing this Network Support Services program, you will be able to perform network support activities. You will also have developed skills in:
Computer Literacy
Business Fundamentals
Microsoft Office
Installation and Configuration Activities
Hardware and Software Troubleshooting
Network Configuration
Computer User Support
Employability Skills and Portfolios
A+ Certification Training
CCNA Training
McFatter Technical College's Web Development program prepares you to work with operating system commands, web document development, web page design, promotion, and scripting.
Upon completion of the Web Development program you can be employed as a web designer. You will become proficient in the use of Adobe Dreamweaver and the use of Java Script.