Health Science
Practical Nursing
Enter a career in the health science field!
Program Description:
Do you want to make a real difference in the lives of others?  It is time to consider a career as a nurse!  Whether in a hospital setting, doctor's office or private duty, nurses have moved beyond the role of being the doctor's assistant.  Today's nurses are responsible for encouraging the health of individuals and families, and play an essential role in the physical and emotional care of patients.  Become part of this century's highly respected and sought-after profession.  The opportunities are endless, and McFatter's Practical Nursing program is the place the start!  Theory, laboratory, simulation, and clinical experiences are integrated into the curriculum providing an opportunity to learn.
Program Information:
Additional Information:
*Prices are subject to change without notice.
Financial assistance is available to those who qualify. Please visit https://studentaid.gov/ to apply.
Program Costs:
Certification
National Licensed Practical Nurse (NCLEX-PN)
Employment Opportunities
Physician Offices
Outpatient Care Facilities
Home Health Care
Nursing Homes
Nursing Care Facilities
Accreditation:
This program is accredited by:
Accreditation Commission for Education in Nursing, Inc. (ACEN)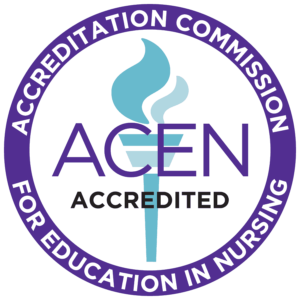 3390 Peachtree Road NE
Suite 1400
Atlanta, GA 30326
Phone: 404.975.5000
Fax: 404.975.5020
For additional information about national and program accreditation, contact the institution.
Admissions Requirements
Schedule a basic skills assessment ($15) or provide official documentation of a basic skills exemption to your program counselor/advisor.
Schedule an appointment with your program counselor/advisor for basic skills assessment results and/or a program specific orientation.
Register for classes during open enrollment. Program registration runs on a first come, first served basis.
Program Info
Program Length:

1350 Hours / 12 Months
Program Offered:
This program is offered five times per year.
Delivery Method:

Traditional
Days & Times:

Traditional
Monday – Thursday,
7:00 am – 3:00 pm
Enroll in our Practical Nursing program today.
To get started in the Practical Nursing program, Sign Up today for a program orientation or contact the counselor at: [email protected]
For additional information, please contact the Office of Admissions at (754) 321-5700.
Follow McFatter's Department of Medical Technology