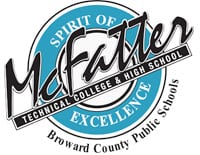 Education and Training
Education & Training
Are you interested in helping others develop and grow? The Education & Training Career Cluster offers students with the training, skills and certifications necessary to work in pre-schools or the public school system (K-12). Click a link below to learn more about our training options.
The Early Childhood Education/Early Childhood Professional Certification Program (ECPC) prepares students for employment as early childhood educators, lead preschool teachers, child development specialists, directors/owners, and family day care home operators.  Included are the following major areas of training:  child growth and development, health, safety, nutrition, behavior guidance techniques, child abuse and neglect, rules and regulations governing child care, community and environmental issues, lesson and program planning, implementation of developmentally appropriate practices for children-birth through age eight, inclusion of children with special needs, interpersonal relations, communication,  balancing family, school and work, employability skills, labor issues, entrepreneurship, and management and finance.
The Principles of Teaching Program prepares students for employment as teacher assistants within the Broward County Public School System.  The course content includes responsibilities and tasks of a Teacher Assistant:  lesson planning and implementation, classroom management techniques, rules, regulations, and standard procedures within the Broward County School system, and a review for the Broward County mandated ParaPro Assessment.