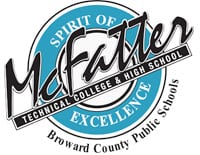 Career Placement Transition Program
Career Placement Services is a transition service for 18-21 year old students with mild to moderate disabilities and who have their special diploma.  Career Placement Services enables students to identify career options, access community resources, apply work-related behaviors, and meet industry standards for entry level employment.  Career Placement Services will provide opportunities for students to be hired for entry level jobs aimed at further progress toward their desired post-school outcomes related to a career.
Program Focus
Each student participates in a functional curriculum that emphasizes:
Personal and career goals
Self-evaluation
Self-determination
Travel training
Career counseling and guidance
Competitive employment
Independent living skills
Our Mission
To assist recent high school graduates who have expressed an interest in competitive entry-level employment to reach their goal of obtaining and maintaining a meaningful job.  We foster a strong work ethic in our young people entering the workforce and cultivate the skills necessary for living as self-sufficiently as possible.
Pre-Requisites
Students must meet the following:
Graduated with a Special Diploma
Live in Broward County
18-21 years of age
Expressed interest in paid employment
Demonstrates employability skills
Ability and desire to independently navigate the community