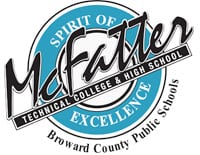 Network Support Services
Program Description:
Network Support Services students study traditional networking theory as well as practical application with the use of simulations and physical equipment.  The program focuses not only on the internet as a whole, but also on configuring and administering the networks that compose it.  Students will be able to configure, verify, administer and troubleshoot corporate, home and small office routers and switches.  You will learn computer diagnostics, LAN development and WAN integration. 
Earn your CompTIA A+, CompTIA Network+ and Microsoft MCSA certifications while developing the hands-on skills that make you a leader in the field of Information Technology.
Program Information:
| | | |
| --- | --- | --- |
| PROGRAM NUMBER | PROGRAM TITLE | PROGRAM LENGTH |
| OTA0040 | Information Technology Assistant | 150 Hours |
| EEV0504 | Computer Support Assistant | 150 Hours |
| CTS0022 | Network Support Help Desk Assistant | 150 Hours |
| CTS0023 | Senior Network Administrator | 150 Hours |
| CTS0024 | Wireless Network Administrator | 150 Hours |
| CTS0029 | Data Communications Analyst | 150 Hours |
Subject the Tests of Adult Basic Education (TABE) or provide official documentation for a TABE Exemption.
Schedule an appointment with your program counselor for TABE results and/or a program specific orientation.
Register for classes during open enrollment.  Please be advised that registration runs on a first come, first served basis.
Program Hours and Schedule:
1050 Hours/10 Months/Traditional
Monday – Friday 9:00 am – 3:30 pm
Industry Certifications and Licensure:
CompTIA A+
CompTIA Network +
Microsoft MCSA Windows Server
Employment Opportunities:
Network System Administrators
Field Technicians
Helpdesk Support
Network Designers
IT Technician
Computer Repair Technician
NOC Technician
Accreditation:
For information about national and program accreditation, please contact the institution.
Program Costs:
Florida Residents Tuition / Registration Fees…………………………………………………………………………$2,940.00
Out of State Tuition/Registration Fees………………………………………………………………………………….$11,760.00
Books/Supplies………………………………………………………………………………………………………………..$716.00
Industry Certification & State Credential Exam Costs………………………………………………………….$684.00
Approximate Program Cost………………………………………………………………………………………………..$4,718.00
Out of State Approximate Program Cost……………………………………………………………………………..$13,538.00
Fees are based on the number of class days according to the Broward County Public Schools' calendar.  Tuition and fees are subject to change without notice.
Counselor for Network Support Services
Rachel Victor, Certified School Counselor
  (754) 321-5753 or Rachel.Victor@browardschools.com