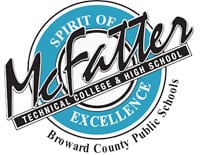 Television Production

NEXT CLASS BEGINS AUGUST 21, 2017
Prepare for entry-level positions within Television Production by developing proficiency in lighting, camera, audio, and non-linear editing using Final Cut Pro and Adobe Premiere Pro. Master techniques of Television Production from directing to producing, from creating graphics to preventative maintenance; our TV training program will teach you what you need to enter the world of Television Production.
The Television Production program offers students the opportunity to develop skills necessary for initial employment in the television industry. The TV training program provides competency-based instruction and specialized practical laboratory experiences enabling students to become proficient in the use of the camera and camera operations, audio and video control, lighting techniques, picture analysis,  non-linear editing, graphics and control room/station operations.
Television Production activities include the use of broadcast cameras both SD & HD, advanced set/stage design, audio and video methods, scripting, videotaping and directing/producing.
Television Production students also receive basic computer-literacy training (Macintosh format), use studio and remote television cameras, electronic news gathering (ENG) and electronic field production (EFP) equipment.
Students enter this full-time program three times a year (Jan, June, Aug.). Upon successful completion of the program competencies, BECON curriculum-related Internship program and mastery of basic skills requirements, a Post Secondary Certificate of Completion is issued.
Students who complete the Television Production program emerge as broadcast technicians with a wide range of skills enabling them to move into entry-level positions at TV stations, production companies, cable systems, corporate video houses or to pursue self-employment opportunities.
Prerequisites:
Take the Test of Adult Basic Skills (TABE) and attend orientation,
Schedule an appointment for an interview by calling (754) 321-5732 or (754) 321-5814
Enroll in ABE/AAAE remedial classes, if necessary (determined by TABE test scores).
Have or achieve acceptable scores on the TABE: 9.0 in Reading, 9.0 in Math, and 9.0 in Language on the Difficult level.
Meet with a Financial Aid Advisor if needed.
Register for the TV Production course.
Total Program Length:     1650 Hours/17 Months Minimum
Program Schedule:
Students enrolled in distant and/or hybrid courses should have daily access to a computer with internet and must have a valid e-mail address that they check daily.  Additionally, students should have all necessary hardware and software components required by their technology program or adult education course.
Monday-Friday
Monday-Friday
7:45am-1:15pm Class
1:15pm-2:15pm Online
Industry Certification:
Students will be prepared to take the Adobe Premiere Pro industry certification or licensure exam in their field of study
Accreditation:
Council on Occupational Education
Articulation:
Upon completion of the program and meeting eligibility requirements, students may be awarded credits toward an Associate Degree by selected Florida State Colleges.
Contact Information:
Ms. Franzie Williams, Counselor for Television Production
(754) 321-5732 or (754) 321-5700
franzie.williams@browardschools.com
Approximate Total Program Cost – Tuition and Fees (Books and Materials are Extra)*:
*FL Resident $5275.00
*Prices are subject to change without notice.
Click Here to download a PDF brochure for complete information including costs.