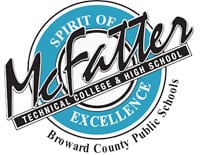 Getting Started (Adults)
Post Secondary Office of Admissions Hours of Operation: 
Monday-Thursday:  8:00 am to 5:00 pm
Friday:   8:00 am to 2:30 pm
Saturday: 8:00 am – 12:00 pm (noon)
Phone: (754) 321-5742 / Fax: (754) 321-5830
Financial Aid Office Hours of Operation:
Monday 8:30 am to 5:30 pm
Tuesday 8:00 am to 3:30 pm
Wednesday 8:00 am to 5:30 pm
Thursday 8:00 am to 3:30 pm
Friday By Appointment Only (Please call 754-321-5738)
How Do I Get Started?
1.  TABE
Register in person for TABE (Test of Adult Basic Education) as soon as possible.  Be sure to bring a picture ID (drivers license preferred).  Total Cost $10. cash.  When you register you will be given a date to take the TABE test.
Return on your schedule test date to take the TABE.
TABE TEST DAYS AND TIME:

Tuesday or Thursday mornings at 8:00 am
Tuesday afternoons at 5:00 pm.
Be sure to bring a picture ID (drivers license preferred).
It is a good idea to arrive 45 minutes before the start time.
You must have an appointment to test.  No walk-ins!

After you have completed the TABE, please call 754-321-5814 to set up an appointment to receive your TABE results.
If needed, after you have received your TABE results, register for remediation courses (AGE – Adult General Education) to increase your TABE test scores as necessary.  This will cost $40.00.
FREQUENTLY ASKED QUESTIONS-TABE
Q  How do I get started?
A  Come in to Registration, pay $10.00 to register and make an appointment to take the TABE (Test of Adult Basic Education).
Q  Who must take the Test of Adult Basic Education (TABE)?
A   Students who wish to attend Mcfatter Technical College or the Broward Fire Academy are required to take the TABE.  Please call    754-321-5700 to find out whether you have the qualifications to waive the TABE.
Q  Can I transfer my TABE scores from another institution?
A  Yes, you may transfer your TABE scores from another institution if they meet the following criteria:
Must be from a regionally accredited institution
No more than 2 years old
On the appropriate level required for your program (information regarding level will be provided during Orientation)
Q  How long is the testing session?
A  Testing is approximately 2 1/2 hours.
Q  Can I bring a calculator to the test center?
A  No, please do not bring a calculator to the test center.  One will be provided for you.
Q  How do I obtain my test results?
A  You must schedule an appointment with a Program Counselor to obtain your test results.  Test results will be not provided by the Test Examiner or over the phone.
Q  How long are my TABE scores valid?
A  TABE scores are valid for 2 years.  In order to retake any section of the test, you must FIRST attend remediation classes.
Q  What if I need special accommodations due to a disability?
A  If you are an adult with a documented disability who needs special testing modifications, please contact the ESE office at (754) 321-5822 prior to testing.
Q  What if I do not pass the TABE?
A  If you have the ability to benefit from attending a non-licensure program while attending remediation you will be admitted to the program and to remediation at the same time.
2.  FINANCIAL AID
Complete the 2015-2016 online FAFSA (Free Application for Federal Student Aid) application at www.fafsa.ed.gov and then contact the Financial Aid Office at 754-321-5739 or 754-321-5804.
3.  PROGRAM REGISTRATION
Call 754-321-5700 and ask for Ms. Sandria Marshall to schedule an appointment with a counselor.  The counselor you see will depend on the program in which you are interested.
Register for the technical program prior to the start of class based on space availability.   Your counselor will advise you of the dates to register.
Counseling
Counselors/Program Advisors and other Student Services staff members assist prospective and current students with general information, career-related, school-related and personal issues. The general objective is to provide students with services necessary to make informed career choices and successfully complete their occupational education.
Disability Services
McFatter Technical college assures students with disabilities equal access as described in Section 504 and 508 of the Rehabilitation Act of 1973 and in compliance with the Americans with Disabilities Act Amendments Act of 2008 (ADAAA).  Disclosure of a disability is voluntary.
A student must satisfy the definition of a disability as established by the Americans with Disabilities Act of 1990 and Section 504 of the Rehabilitation Act of 1973.  Section 504 defines a disability as a condition which substantially limits one or more major life activities such as learning, walking, seeing, hearing, breathing, caring for oneself, and working.  To be eligible for accommodations, a student must provide appropriate documentation of each disability that demonstrates an accompanying substantial limitation to one or more major life activities.
To obtain services and accommodations, current documentation is required (within 5 years) and must be presented to the Office of Disabilities.
The following are acceptable forms of documentation and must include a diagnosis, impact of the diagnosed disability and recommended accommodations.
A Transition Individual Education Plan (TIEP)
A Psychological Report
A letter from a physician
Please contact Virginia Scheppa, Disability Advisor @ (754) 321-5822 for additional information or email the counselor at Virginia.Scheppa@browardschools.com to schedule an Intake Meeting.
USEFUL WEB SITES
ALL DISABILITIES:
Center For Independent Living of Broward
Division of Vocational Rehabilitation Florida Department of Education
Bookshare – An Accessible Online Library
ADD & ADHD:
Attention Deficit Disorder Association
The National Resource on ADHD
National Institute of Mental Health
AUTISM:
Center for Autism and Related Disabilities
Autism Society
BRAIN INJURY:
Traumatic Brain Injury Dot Com
CEREBRAL PALSY:
Headstrong Nation
Learning Disabilities Links
VISUALLY IMPAIRED & BLIND:
Learning Ally
Lighthouse of Broward
Florida Division of Blind Services
Bookshare
DEAF & HARD OF HEARING:
Florida Telecommunications Relay, Inc.
EPILEPSY:
Epilepsy Foundation of Florida
Epilepsy U
Placement Assistance
Please see our Career Center information.
Follow-up is integrally related to occupational placement. At McFatter Technical College, assistance is provided to current and former students in obtaining employment, enrolling in further education or a combination of these two. This requires careful assessment of the student's abilities, aptitudes and interests. Instructors work cooperatively with our Job Placement Specialist to ensure successful placement for McFatter's students.
Students who exit with marketable skills are subject to the follow-up process. The Florida Education and Training Placement Information Program (FETPIP) receives data from state and federal agencies which assists in identifying locations and areas of employment or continuing educational status of McFatter's completers and leavers. Broward school district personnel collect supplemental follow-up data.
The Student Services Director is responsible for coordinating McFatter's placement and follow-up process. Students are encouraged to seek employment assistance from their instructors, our Job Placement Specialist and from vacancies posted in the Job/Placement Center.