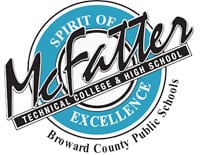 Scholarship Applications
Broward Women's Alliance (BWA) Scholarship
The Broward Women's Alliance is an organization that awards scholarships to benefit women who need support and encouragement for professional development through higher education opportunities. Women should apply who have chosen a specific educational path to assist them in achieving economic self-sufficiency and participation in the workforce.  The dollar amount and number of scholarships awarded varies from year-to-year depending on the generosity of our donors. This year they are planning to award no fewer than five scholarships of $1,000 each.  The scholarships must be used by the recipient for tuition and fees. Scholarship applications may be submitted through the postmarked deadline of April 6, 2018.  Award letters will be sent by regular mail on May 6, 2018. You can learn more information about the Broward Women's Alliance at http://www.browardwomensalliance.org/    Click below to download the application.
BWA Scholarship Application
These files requires Adobe Reader to view.
Click the button below to download Adobe Reader.