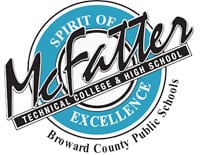 Printing & Graphic Communications

NEXT CLASS BEGINS JUNE 12, 2017

Printing & Graphic Communications program is designed to prepare students for entry-level employment in the printing and graphic communication industry. The Printing & Graphic Communications program is PrintED Certified. PrintED, Administered by the Graphic Arts Education & Research Foundation (GARF) and is a National Accreditation Program.The main objective of this skill-based method of instruction is student proficiency in:
Graphic Design
Prepress
Offset Lithographic Operations
The program provides hands-on experience and instructional opportunities in:
Computer Graphics
Typography
Design and layout
Computer-to-plate Technology
Platemaking
Small Press
Bindery Operations
Our lab is a full service printing and graphic arts facility.  Modern printing methods are taught using lab procedures, with the photo offset process emphasized and other printing methods reviewed. The program uses  Adobe software – InDesign, Illustrator, Photoshop, and Acrobat Pro, as well as Harlequin RIP Software.
Program Content: The following stages of the printing and graphic communications process will be accomplished through hands-on training:
Computer graphics fundamentals and troubleshooting
Basic principles of layout and design, typography and file formatting
Adobe software applications covering page layout, illustration, photo retouching and electronic scanning
Creating and printing of portfolio projects: logos, business forms, posters, package designs, newsletters, brochures, business cards, and T-shirts.
Computer-to-plate technology, proper PDF and file formatting
Principles of proofing and platemaking.
Small and multi-color press orientation.
Identification of various paper grades used in industry.
Mixing of printing press inks.
Bindery and finishing operations.
Entrance Requirements:
Take the Test of Adult Basic Skills (TABE) and attend orientation.
Schedule an appointment for an interview by calling (754) 321-5732 or (754) 321-5814
Enroll in ABE/AAAE remedial classes, if necessary (determined by TABE test scores).
Have or achieve acceptable scores on the TABE: 9.0 in Reading, 9.0 in Math, and 9.0 in Language on the Difficult level.
Meet with a Financial Aid Advisor if needed.
Register for the Printing & Graphic Communications course.
Total Program Length:   1800 Hours/18 Months/Hybrid
Program Schedule:
Students enrolled in distant and/or hybrid courses should have daily access to a computer with internet and must have a valid e-mail address that they check daily.  Additionally, student should have all necessary hardware and software components required by their technology program or adult education course.
Monday-Friday  9:00 am – 3:30 pm
Industry Certification:
Students will be prepared to take an approved state and/or nationally recognized industry certification or licensure exam in their field of study.
Accreditation:
Council on Occupational Education
Graphic Arts Education and Research Foundation
Articulation:
Upon completion of the program and meeting eligibility requirements, students may be awarded credits toward an Associate Degree by selected Florida State Colleges.
Contact Information:
Ms. Mary Barone, Counselor for Printing & Graphic Communications
(754) 321-5840 or (754) 321-5700
mary.barone@browardschools.com
Approximate Total Program Cost – Tuition and Fees (Books and Materials are Extra)*:
Florida Resident $5740.00
*Prices are subject to change without notice. Florida residents must present two (2) types of ID as proof of residency.
Click Here to download a PDF brochure for complete information including costs.