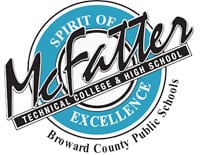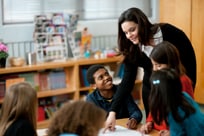 Principles of Teaching
NEXT CLASS BEGINS AUGUST 21, 2017

Principles of Teaching Program- 600 hours: 
The Principles of Teaching Program prepares students for employment as teacher assistants within the Broward County Public School System.  The course content includes responsibilities and tasks of a Teacher Assistant:  lesson planning and implementation, classroom management techniques, rules, regulations, and standard procedures within the Broward County School system, and a review for the Broward County mandated ParaPro Assessment.
Principles of Teaching Program content includes:
Responsibilities of a teacher assistant
The teacher and teacher assistant relationship
Teacher assistant tasks
School personnel handbook
Growth stages of children and adolescents
Teacher's lesson plans and lesson objectives
Working with the disadvantaged and special needs children
Effects of drug and alcohol abuse
Child abuse and its relationship to school employees
Rules, regulations and standard procedures
Observation and reporting of critical incidents
Techniques to assist with various behavior issues
Operation of Macintosh computer and software programs used in schools
Familiarization with AV equipment<
School media center reference systems
Preparation of visual aids and educational games
First aid and safety procedures
Supervision of playground and equipment;
Student illness and accident procedures
knowledge of school forms
Application of basic skills
Tasks/activities teacher assistants may not perform
ParaPro Assessment review.
Program Schedule:
Full Time: Monday – Friday 9:15 am – 4:15 pm
Part Time: Monday – Friday 9:15 am – 12:45 pm
Program Tuition:
Florida Resident – $1760.*
*Prices are subject to change without notice.

Contact Information:
Ms. Rachel Victor, Counselor for Principles of Teaching
(754) 321-5840
rachel.victor@browardschools.com
Call today to find out more about our Principles of Teaching Program!
Click Here to download a PDF brochure for complete information including costs.