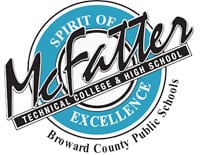 Pharmacy Technician
NEXT CLASS BEGINS AUGUST 21, 2017
In our Pharmacy Technician program, students learn to assist the pharmacist filling and labeling medications using the computer-based program QS-1, managing purchase and inventory, maintaining accurate medical records and patient profiles.  In hospital pharmacy, students will learn medication distribution systems, unit dosing medications, aseptic technique, and sterile IV's under USP-797 guidelines.  Throughout the program students will learn pharmacology, pharmacy kinetics, pharmaceutical calculations, and pharmacy law (Pharmacy Federal Law and Florida Pharmacy Law).  The Pharmacy Technician program provides clinicial experience to the student, in both community and hospital pharmacies.  Graduates are eligible to take the Pharmacy Technician Certification Exam (PTCE) and become a registered and licensed by the Florida Board of Pharmacy
| | | |
| --- | --- | --- |
| Course Number | Course Title | Course Length |
| HSC0003 | Basic Healthcare Worker | 90 Hours |
| PTN0084 | Pharmacy Technician 1 | 360 Hours |
| PTN0085 | Pharmacy Technician 2 | 300 Hours |
| PTN0086 | Pharmacy Technician 3 | 300 Hours |
Entrance Requirements:
Take the Test of Adult Basic Education (TABE) to qualify for the program. Please visit the Registration Office with $10 and a photo ID to schedule.
Schedule to meet with the program counselor to review TABE scores and enroll in ABE/AAAE classes, if necessary.
Attend a Medical Technology Orientation (by appointment only).
Complete FAFSA application online, if needed, and contact the Financial Aid Department at (754) 321-5738.
Register for the next available Pharmacy course.
Total Program Length: 1050 Hours/10 Months
Program Schedule:
Monday – Friday   8:00 am – 2:30 pm*
*This is a hybrid course.  Online and class days are subject to change.
Industry Certifications Available:
Students will be prepared to take an approved state and/or nationally recognized industry certification or licensure exam in their field of study.
Program Accreditations:
American Society of Health System Pharmacists
Degree College Credit Transfer Opportunity:
Graduates of the Pharmacy Technician program may articulate to a State of Florida University or Community College for an Associate of Applied Science (AAS) or an Associate in Science (AS) degree program.
Contact Information:
Ms. Meghan Emerson, Counselor for Pharmacy Tech
(754) 321-5891
meghan.emerson@browardschools.com
Approximate Total Program Cost – Tuition and Fees (Books and Materials are Extra)*:
Florida Resident $3305.
*Prices are subject to change without notice.  Florida residents must present two (2) types of ID as proof of residency.
Click Here to download a PDF brochure for complete information including costs.