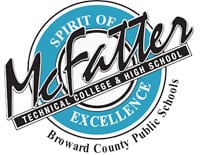 Medical Assisting

NEXT CLASS BEGINS AUGUST 21, 2017

The Medical Assisting program offers a sequence of courses that provides coherent and rigorous content aligned with challenging academic standards and relevant technical knowledge and skills needed to prepare for further education and careers in the Health Science career cluster;  provides technical skill proficiency, and includes competency-based applied learning that contributes to the academic knowledge, higher-order reasoning and problem-solving skills, work attitudes, general employability skills, technical skills, and occupation-specific skills, and knowledge of all aspects of the Health Science career cluster.
The content includes but is not limited to communication, transcultural communication in healthcare, interpersonal skills, legal and ethical responsibilities, health-illness concepts, administrative and clinical duties, emergency procedures including CPR and first aid, emergency preparedness, safety and security procedures, medical terminology, anatomy and physiology and employability skills.
This program focuses on broad, transferable skills and stresses understanding and demonstration of the following elements of the health care industry:  planning, management, finance, technical and production skills, underlying principles of technology, labor issues, community issues and health, safety, and environmental issues.
COURSES:
| | |
| --- | --- |
| Basic Healthcare Worker | 90 Hours |
| Introduction to Medical Assisting | 250 Hours |
| Medical Office Procedures | 75 Hours |
| Phlebotomist, MA | 75 Hours |
| EKG Aide, MA | 75 hours |
| Clinical Assisting | 230 Hours |
| Pharmacology for Medical Assisting | 90 Hours |
| Laboratory Procedures | 125 Hours |
| Administrative Office Procedures | 90 Hours |
| Practicum Experience | 200 Hours |
Entrance Requirements:
Students must have a regionally accredited high school diploma or GED upon entry.
Take the Test of Adult Basic Education (TABE) to qualify for the program.  Please visit the Registration Office with $10 and a photo ID to schedule.
Schedule to meet with the program counselor to review TABE scores and enroll in ABE/AAAE classes, if necessary.
Attend a Medical Technology Orientation (by appointment only).
Complete FAFSA application online, if needed, and contact the Financial Aid Department at (754) 321-5738.
Register for the next available Medical Assisting Course.
Total Program Length: FULL TIME:    1300 Hours/10 months Program Schedule: Monday & Friday:  Online AND Tuesday through Thursday:  8:00 am to 3:30 pm* This is a hybrid course.  Students are required to be at their clinical site for 40 hours/week during the last 2 months of the program. Industry Certifications Available: Students will be prepared to take an approved state and/or nationally recognized industry certification or licensure exam in their field of study. Program Accreditations:
The Medical Assisting program is accredited by the Commission on Accreditation of Allied Health Education Programs (www.caahep.org) upon the recommendation of the Medical Assisting Education Review board (MAERB).
Graduate Outcomes:

The five year weighted outcome for the GRADUATE SATISFACTION of the nationally accredited certification Medical Assisting program at McFatter Technical College is 100%.  This is based on the 2016 Annual Report Form submitted to the Medical Assisting Education Review board and the Commission on Accreditation of Allied Health Education Programs.
Contact Information:
Ms. Meghan Emerson, Counselor for Medical Assisting
(754) 321-5891
meghan.emerson@browardschools.com
Approximate Total Program Cost – Tuition and Fees (Books and Materials are Extra)*:Florida Resident   $3963.*Prices are subject to change without notice.
**Florida residents must present two (2) types of ID as proof of residency.
Click Here to download a PDF brochure for complete information including costs.