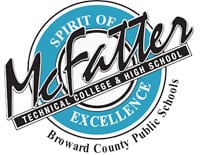 Medical Administrative Specialist
NEXT CLASS BEGINS JUNE 12, 2017
COMPLETE IN AS LITTLE AS 10 MONTHS
Medical Administrative Specialists can apply for employment as medical records clerks, medical administrative specialists or provide supplemental training for persons previously or currently employed in these occupations.  Medical administrative specialists mostly work in private doctor's offices and hospitals.  Tasks include recording patient histories, performing light billing and helping doctors and medical assistants with paperwork.
Program Content Includes:
Computer Literacy
Business Fundamentals
Microsoft Office 2010/2013
Communications Skills
Document Preparation
Medical Terminology
Medisoft Computer Software
Medical Office Procedures
Medical Transcription
Insurance and Billing
Keyboarding Speed Development
Employability Skills
Prepare for the Following Careers:
Information Technology Assistant
Front Desk Specialist
Medical Office Technologist
Medical Administrative Specialist
Content Breakdown – 1050 Hours:
| | |
| --- | --- |
| Information Technology Assistant | 150 Hours |
| Front Desk Specialist | 300 Hours |
| Medical Office Technologist | 300 Hours |
| Medical Administrative Specialist | 300 Hours |
Total Program Length: 1050 Hours/Approximately 10 months to completion at Full Time.
Program Schedule:
Full Time Evenings: Monday -Thursday – Face-to-Face teaching (you must be present in class, on campus)
5:00pm to 9:00pm
You MUST fulfill 15 hours of online work per week.
Industry Certifications Available:
Students will be prepared to take an approved state and/or nationally recognized industry certification or licensure exam in their field of study.
Degree College Credit Transfer Opportunity:
Upon completion of the program and meeting eligibility requirements, students may be awarded up to 25 college credits toward an A.S. or A.A.S. Degree by Broward College or up to 21 credits by other selected Florida Community Colleges.  See counselor for additional information.
Contact Information:
Ms. Meghan Emerson, Counselor for Medical Administrative Specialist
(754) 321-5891
meghan.emerson@browardschools.com
Approximate Total Program Cost – Tuition and Fees*:
Florida Resident $3188.00
*Prices are subject to change without notice.
Click Here to download a PDF brochure for complete information including costs.