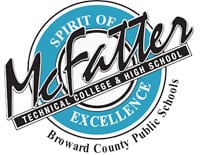 Game Simulation/Animation Programmer
(754) 321-5840
COMPLETE IN 6 MONTHS – NEXT CLASS BEGINS AUGUST 21, 2017 (ONLINE)
Students will learn programming fundamentals, game design, set design, animation, and game engine development, as well as how to make game simulations that are dynamic using FLASH CSS, JAVA Script, and Unity 3D.  Students will be prepared to join the game industry in varied roles as:
Game Programmer
Game Designer
Software Developer
Content:
Game Simulation Creation & Studies
Management & Industry
Job readiness & Career Development
Analysis, Design, & Project
Design essentials & documentation
Game Strategy
Rules of Play
Game Development tools
Music, Sound, Art, & Animation
Environmental Design
Event Modeling in Game Design
Interface Design
Course Breakdown:
| | | | |
| --- | --- | --- | --- |
| OCP | Course Number | Course Title | Course Length |
| A | DIG0070 | Game/Simulation Designer | 300 Hours |
| B | DIG0075 | Game/Simulation Programmer | 150 Hours |
| C | DIG0076 | Game/Simulation Software Developer | 150 Hours |
Entrance Requirements:
Take the Test of Adult Basic Skills (TABE) and attend orientation.
Schedule an appointment for an interview with Ms. Mary Barone at (754) 321-5840.
Enroll in ABE/AAAE remedial classes, if necessary.
Have acceptable scores on the TABE:  10.0 in Reading, 10.0 in Math, 10.0 in Language on the Difficult level.
Register for the Game Simulation/Animation Programmer Course
Total Program Length: 600 Hours/Online
Program Schedule:
Distance Education – 100% Online
Industry Certifications Available:
Students will be prepared to take an approved state and/or nationally recognized industry certification or licensure exam in their field of study.
Contact Information:
Ms. Mary Barone, Counselor for Game Simulation/Animation Programmer
(754) 321-5840
Mary.Barone@browardschools.com
Approximate Total Program Cost – Tuition and Fees:*
Florida Resident – $2002.00* (Financial aid is available for those who quality)
*Prices are subject to change without notice.  Florida residents must bring two types of identification as proof of residency.