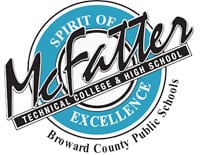 Electrocardiograph (EKG) Technology
THE NEXT ELECTROCARDIOGRAPHY (EKG) TECHNOLOGY CLASS WILL BEGIN AUGUST 21, 2017

The Electrocardiography (EKG) Technology program is designed to successfully train students in becoming an Electrocardiograph (EKG) Technician, through a sequence of courses that provides rigorous and in-depth content relevant to the knowledge and skills needed to prepare for employment in hospitals and physicians' offices.
The content includes but is not limited to, communication and interpersonal skills, overview of human anatomy and physiology with emphasis on cardiac and vascular systems, medical terminology and transcription, patient care techniques, medical instrumentation, cardiovascular drugs, interpretation of monitoring and testing results, medical ethics, cardiac wellness and rehabilitation, safe and efficient work practices, CPR, Basic Life Support (BLS) and employability skills.
| | | |
| --- | --- | --- |
| Course Number | Course Title | Course Length |
| HSC0003 | Basic Healthcare Worker | 90 Hours |
| MEA0540 | EKG Aide | 75 Hours |
| MEA0541 | EKG Technician | 300 Hours |

Entrance Requirements:
Applicants who meet the state-mandated minimum basic skills requirements on the Test of Adult Basic Education (TABE) or qualify for an eligible exemption may schedule to interview with the program counselor.  All applicants must complete a physical examination and immunization record, drug screening, and background check prior to acceptance.  Accepted students may register during the next enrollment period.

Total Program Length :                465 hours/5 months
Program Schedule:
Monday – Thursday, 3:30 pm – 10:00 pm
There is an online component to this course.
Contact Information:
Meghan Emerson, Counselor for Electrocardiograph Technology
754-321-5891 or 754-321-5744
Meghan.emerson@browardschools.com
Approximate Program Cost – Tuition and Fees (Book and Materials are Extra)*:
Florida Resident Tuition   $1407.00
*Program fees are subject to change without notice.  Florida residents must present two (2) types of ID as proof of residency.
Click Here to download a PDF brochure for complete information including costs.