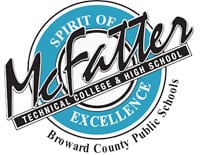 Drafting

NEXT CLASS BEGINS JUNE 12, 2017

(754) 321-5840 – COMPLETE IN 15 MONTHS
The Drafting program prepares you for employment as a draftsman. You will be given instruction to master the techniques and skill of mechanical and civil and structural drafting. You will use computer aided drafting (CAD) to design and draw detailed working plans and blueprints for the architectural, landscaping, construction, and manufacturing industries.  Qualify for employment in positions such as Blueprint Reader, Drafting Assistant, Drafting Detailer I & II, Architectural Drafter, Civil Drafter, Mechanical Drafter, and Structural Drafter.
The Drafting REFRESHER courses – Auto-CAD, A+ CAD, ArchiCAD-3D & Solidworks – are scheduled Monday through Friday, 8:00 am until 11:00 am.  CALL (754) 321-5840 FOR DATES OF DRAFTING REFRESHER CLASSES.

Content:
Learn drafting principles and techniques using manual drafting boards and tools
Learn techniques and technology to prepare computer aided drawings (CAD).
Learn how to plan, prepare, and interpret technical drawings and sketches.
Training is provided in various fields of drafting, such as Architectural, Civil, Mechanical, and Structural.
Course Breakdown – 1500 Hours:
| | | |
| --- | --- | --- |
| TDR0070 | Blueprint Reader | 150 Hours |
| TDR0370 | Drafting Assistant | 450 Hours |
| TDR0775 | Drafting Detailer 1 | 150 Hours |
| TDR0776 | Drafting Detailer 2 | 150 Hours |
| TDR0570 | Architectural Drafter | 150 Hours |
| TDR0874 | Civil Drafter | 150 Hours |
| TDR0777 | Mechanical Drafter | 150 Hours |
| TDR0875 | Structural Drafter | 150 Hours |
Laboratory activities are an integral part of this program. These activities include instruction in the use of safety procedures, tools, equipment, materials, and processes related to these occupations.
Entrance Requirements:
Take the Test of Adult Basic Skills (TABE) and attend orientation.
Register for ABE/AAAE classes, if needed. (Depends on TABE scores)
Schedule an interview with a Program Counselor (754) 321-5700.
Complete a FAFSA application, if needed, and contact the Financial Aid Department at (754) 321-5738
Register for the Drafting program.
Total Program Length:   1500 Hours/15 Month to completion at Full Time
Program Schedule:
Students enrolled in distant and/or hybrid courses should have daily access to a computer with internet and must have a valid e-mail address that they check daily.  Additionally, students should have all necessary hardware and software components required by their technology program or adult education course.
| | | |
| --- | --- | --- |
| Part Time | Monday-Friday | 8:00 am – 11:00 am |
| Full Time | Monday-Friday | 8:00 am – 2:30 pm |

Industry Certification:
Students will be prepared to take an approved state and/or nationally recognized industry certification or licensure exam in their field of study.
Contact Information:
Ms. Mary Barone, Counselor for Drafting
(754) 321-5840
Mary.Barone@browardschools.com
Approximate Total Program Cost – Tuition and Fees*
Florida Resident: $5114.00*
*Prices are subject to change without notice. Florida residents must bring two types of identification as proof of residency.
Click Here to download a PDF brochure for complete information including costs.