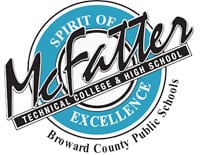 Digital Photography Technology
NEXT CLASS STARTS JUNE 12, 2017

Digital Photography Technology combines the strengths of today's digital SLR cameras for capturing still images as well as digital video.  Software applications taught in this 10 month program are Adobe Photoshop, Lightroom and Premier.  Employment opportunities after completion of this program range from working as still photographers to working as video editors.
Subjects also included in this program are the creation of High Dynamic Range (HDR) images, the understanding of intellectual property rights, workflow, and creative direction.
Entrance Requirements/Procedure:
Take the test of Adult Basic Skills (TABE) ($10) and attend orientation.
Schedule an appointment for an interview with Ms. Franzie Williams by calling (754) 321-5732
Enroll in ABE/AAAE remedial classes, if necessary (depends on TABE scores).  Can start Digital Photography Technology program and attend remedial classes during same semesters.
Have acceptable scores on the TABE: Reading – 9.0, Math – 9.0, and Language – 9.0, all on the "Difficult" level, before completing certificate in Digital Photograhy Technology.
Total Program Length:  1050 Hours/10 Months/Hybrid
Program Schedule:
Students enrolled in distant and/or hybrid courses should have dailly access to a computer with internet and must have a valid e-mail address that they check daily.  Additionally, students should have all necessary hardware and software components required by their technology program or adult education course.
Monday – Friday  8:00 am – 2:30 pm
Accreditation:
Council on Occupational Education
Industry Certification:
Students will be prepared to take an approved state and/or nationally recognized industry certification or licensure exam in their field of study.
Articulation:
Upon completion of the program and meeting eligibility requirements, students may be awarded credits toward an Associate Degree by selected Florida State Colleges.
Contact Information:
Mrs. Franzie Williams, Counselor for Digital Photography Technology
(754) 321-5732 or (754) 321-5700
franzie.williams@browardschools.com
Approximate Total Program Cost – Tuition and Fees:
Florida Resident – $3398.00*
*Prices are subject to change.
Click Here to download a PDF brochure for complete information including costs.