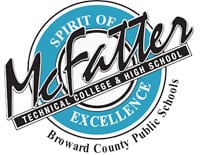 Digital Media/Multimedia Design Technology

NEXT CLASS BEGINS JUNE 12, 2017

The Digital Media/Multimedia Design Technology program offers a basic foundation in the latest New Media software. It is a hands-on computer class, using the Macintosh platform, that provides students with both the knowledge and skills required for a career in Digital Media/Multimedia Design Technology and production of presentations, video editing, web design and simple animation. Included in this course is the study of:
Design Principles
Color Theory
Illustration and Photo-editing Software
Two-dimensional animation program to create presentations and produce animated web sites
Use of Camcorders and Digital Still Cameras
All Digital Media/Multimedia Design Technology students acquire knowledge and skill through the use of self-paced books and hands-on exercises that are accompanied by teacher-led lectures and demonstrations. Through the application of a variety of computer software programs, students learn to create an assortment of Multimedia Design projects that are refined through class critiques in preparation for their final professional portfolio. Each student's decisions are strengthened through continual presentation and critique of their projects.
Prerequisites:
Take the Test of Adult Basic Skills (TABE) and attend orientation.
Schedule an appointment for an interview by calling

(754) 321-5732

or

(754) 321-5814

Enroll in ABE/AAAE remedial classes, if necessary (determined by TABE score).
Have acceptable scores on the TABE: 10.0 in Reading, 10.0 in Math, and 10.0 in Language on the Difficult level.
Meet with a Financial Aid Advisor if needed.
Register for the Digital Media/Multimedia Design Technology course.
Total Program Length:   1050 Hours/10 Months/Hybrid
Program Schedule:
Students enrolled in distant and/or hybrid courses should have daily access to a computer with internet and must have a valid e-mail address that they check daily.  Additionally, students should have all necessary hardware and software components required by their technology program or adult education course.
Monday-Friday  8:00 am – 2:30 pm
Accreditation:
Council on Occupational Education
Industry Certification:
Students will be prepared to take an approved state and/or nationally recognized industry certification or licensure exam in their field of study.
Articulation:
Upon completion of the program and meeting eligibility requirements, students may be awarded credits toward an Associate Degree by selected Florida State Colleges.
Contact Information:
Ms. Mary Barone, Counselor for Digital Media/Multimedia Design
(754) 321-5840
or (754) 321-5700
mary.barone@browardschools.com
Approximate Total Program Cost – Tuition and Fees (Books and Materials are Extra)*:
*Florida Resident $3240.00 – To the left is the amount for all 1050 hours, by semester (486 hours)  it is $1508.00
**Non Florida Resident – call (754) 321-5840
*Price is subject to change without notice.
Click Here to download a PDF brochure for complete information including costs.