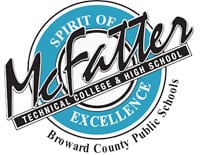 Dental Laboratory Technology
Are you looking for a career with high earning potential and flexibility?  Then the Dental Laboratory Technology program is the program for you!  If you are creative, detail-oriented, like to work with your hands and can distinguish between subtle shades of color, you can enter a rewarding field.  Nothing is more satisfying then knowing you put a beautiful smile on someone's face.
Over the course of 18 months, you will learn dental science, oral anatomy, and how to manufacture complete denture construction, removable partial dentures, orthodontic and pedodontic appliances, and single and multi-unit restorations.  Students will also design and fabricate bridges, ceramic restorations, implants, and hybrid restorations.  Students will work with a variety of materials including:  waxes, plastics, silicone rubber, non-precious alloys, stainless steel, and porcelain.  During the last 2 months of the program student will participate in an off-campus clinical experience at a dental laboratory.
| | | |
| --- | --- | --- |
| PROGRAM NUMBER | PROGRAM TITLE | PROGRAM LENGTH |
| DTE0400 | Orientation to Dental Laboratory Technology | 18 Hours |
| DET0433 | Denture Technician 1 | 319 Hours |
| DTE0434 | Denture Technician 2 | 319 Hours |
| DTE0435 | Advanced Denture Technician | 349 Hours |
| DTE0441 | Crown and Bridge Technician | 285 Hours |
| DTE0461 | Ceramic Technician | 285 Hours |
| DTE0451 | Implant, Attachment & Hybrid Restoration Technician | 285 Hours |
| DTE0481 | Master Dental Laboratory Technician | 180 Hours |
Applicants must have a standard high school diploma or GED®.
Schedule the Tests of Adult Basic Education (TABE) or provide official documentation for a TABE Exemption
Schedule an appointment with your program counselor for TABE results and/or a program specific orientation.
Applicants must compete a physical examination report and immunization record
Register for classes during open enrollment.  Please be advised that registration runs on a first come, first served basis.
Program Hours and Schedule:
2040 Hours/18 Months/Traditional
Full-time:  Monday – Friday, 8:00 am – 2:30 pm
Industry Certifications and Licensure:
Certified Dental Technician (Registered Graduate)
Employment Opportunities:
Dental Laboratories

Accreditation:
This program is recognized by the  American Dental Association, Commission on Dental Accreditation.  For additional information about national and program accreditation, please contact the institution.
Program Costs:
Florida Resident Tuition / Registration Fees ………………………………………………………………………….6,532.00
Out of State Tuition/Registration Fees………………………………………………………………………………….23,668.00
Books/Supplies………………………………………………………………………………………………………………..159.01
Industry Certification & State Credential Exam Costs………………………………………………………….210.00
Approximate Program Cost………………………………………………………………………………………………..6,901.01
Out of State Approximate Program Cost……………………………………………………………………………..24,037.01
Fees are based on the number of class days according to the Broward County Public Schools' calendar.  Tuition and fees are subject to change without notice.

For additional information, please contact the Office of Admissions at (754) 321-5700.
Counselor for Dental Laboratory Technology
Meghan Emerson
(754) 321-5891
meghan.emerson@browardschools.com
Click Here to download a PDF brochure for complete information including costs.
Click below for Gainful Employment Information on Dental Laboratory Technology