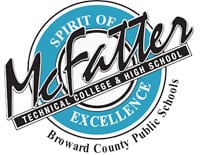 Culinary Vegetarian & Plant Based Specialty
600 hours/6 Months/ Hybrid         
Class starts August 21, 2017.
One of the hottest growing trends is Plant-based cooking and because of that professionally trained plant-based chefs are now in demand.  If your passion is to prepare wholesome, nourishing foods, your talents are needed in modern professional plant-based kitchens. Learn what it takes to succeed with new found knowledge focusing on preparation, presentation, choosing nutritionally sound ingredients/cooking methods  while using a variety of whole natural foods.  This course  prepares students for employment in the plant-based food industry and will be a catalyst to a healthier personal lifestyle.   
Come explore the world of plant-based cooking and become inspired to let your creativity shine!                                          
Program Schedule             
Monday – Thursday,        2:45 P.M. – 4:30 P.M. (Online) AND
Monday – Thursday,       4:30 P.M. – 10:00 P.M. (Class) AND
Friday,                               Online
Students enrolled in distant and/or hybrid courses should have daily access to a computer with internet and must have a valid e-mail address that they check daily. Additionally, student should have all necessary hardware and software components required by their technology program or adult education course.
Program Content
Culinary Vegetarian & Plant Based Specialty is a hybrid class.  Hands-on activities are completed in our state of the art, full production commercial kitchens (labs) on campus in building 6.  Academic activities and ServSafe are a blend of lectures, videos, demonstrations and on-line curriculum.
| | |
| --- | --- |
| Course Title | Length |
| Vegetarian Food Preparation | 300 hours |
| Vegetarian Restaurant Cooking | 300 hours |
Requirements
Take the TABE test and attend orientation.
Set-up an appointment with me to receive your TABE test results by calling 754-321-5732 or 754-321-5814.
If needed, register for remediation courses: Adult Basic Education (ABE)
Complete the 2017-2018 online FAFSA application at www.fafsa.ed.gov and contact the Financial Aid Office at 754-321-5738 or 754-321-5804.
Please bring a 2016 Tax Transcripts and official high school transcripts when meeting with the Financial Aid Department in July.
Register for the Culinary Vegetarian & Plant Based Specialty program.
Estimated Costs
Florida Resident Total Cost            $2,326*
*Financial Aid is available for those who qualify.