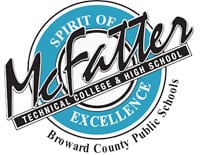 Applied Cybersecurity
COMPLETE IN AS LITTLE AS 7 1/2 MONTHS NEXT CLASS BEGINS AUGUST 21, 2017 – ONLINE ONLY
Applied Cybersecurity is a hands-on program that will give students real world security scenarios.  Students will learn to protect computers from hackers, secure wireless networks, protect computers from malware and identify security threats.  Students will also learn how to secure residential, business computers, and fill the demand at public and private companies to address internet security concerns in today's world.  Students will prepare for security+, ethical hacker, and SSCP nationally recognized security industry certifications. Course content includes but is not limited to foundational knowledge and skills in computer and network security, security vulnerabilities, attack mechanisms and techniques, intrusion detection and prevention, cryptographic systems, system hardening, risk identifications, incidence response, penetration testing, key management, access control, and recovery.  Specialized courses focus on database security, planning and analysis, software, and web security.  Face-to-face class time will be confirmed by instructor.  Admission is once a year.
Prepare for employment as:
Cybersecurity Associate
Information Security Manager
Entrance Requirements:
Take the Test of Adult Basic Skills (TABE) and attend orientation.
Schedule an appointment for an interview with Ms. Mary Barone at (754) 321-5840
Enroll in ABE/AAAE remedial classes, if necessary.
Have acceptable scores on the TABE: 9.0 in Reading, 10.0 in Math, 9.0 in Language on the "Difficult" level.
Meet with a Financial Aid Advisor, if needed.
Register for the Applied Cybersecurity course.
Course Breakdown:
| | | | |
| --- | --- | --- | --- |
|  OCP | Course Number | Course Title | Course Length |
| A | CTS0018 | Cybersecurity Associate | 600 Hours |
| B | CTS0019 | Information Security Manager | 150 Hours |
Total Program Length:      750 HOURS ONLINE
Total Program Schedule:
Distance education – 100%
Contact Information:
Ms. Mary Barone, Counselor for Applied Cybersecurity
(754) 321-5840
Mary.Barone@browardschools.com
Approximate Total Program Cost – Tuition and Fees*
Florida Resident Tuition        $2100.00*
*Prices and schedule are subject to change.
Click Here to download a PDF brochure for complete information including costs.