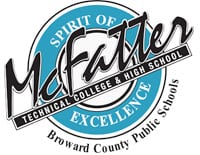 TEAS Preparation
Tests of Essential Academic Skills (TEAS) Preparation Course:
In order to help students prepare for a passing score on the ATI TEAS®, which is required for admission to the Practical Nursing (PN) program, a comprehensive preparatory course is offered.  This course will focus on Reading, Math, Science, and English concepts and skills.
Enroll for the TEAS Preparation classes by doing the following:
Please contact Ms. Rachel Victor at [email protected] or 754.321.5753 for enrollment information.
Students will need to …

Pass the Advanced Level TABE tests with an 11.0 or higher in reading, math, and language or present your degree (copy) or official transcripts (sealed) from a regionally accredited U.S. institution by appointment.
Call (754) 321-5753 for an appointment with your guidance counselor, Ms. Rachel Victor.
Bring a picture ID, 2 proofs of Florida residency, and a $50 ($30 tuition + $20 annual student activity fee).
The TEAS Preparation class schedule is as follows:
Online only, at this time.  If interested in traditional on-campus courses, please let your counselor know.  Courses will be starting back on campus once the demand is there.
Tuition cost is $30
Please call (754) 321-5753 or email [email protected] for space availability in the TEAS Preparation Course.
Register for the TEAS exam by doing the following:
To register for online testing, contact the Admissions Counselor, Ms. Rachel Victor. She will explain the online testing process and how to pay for the test. Be sure to contact her at least five days prior to the date you want to take your TEAS test.
Students will need to …

after successfully passing the TABE, obtain a TEAS Permission slip from the guidance counselor by appointment at least a week ahead of the testing date
sign-up or pay at Registration with the completed slip at least two days ahead of the testing date
be prepared to provide a picture ID and a non-refundable $68 fee. (Price is subject to increase)
Upcoming 2022 ATI TEAS online testing dates:
| | | | |
| --- | --- | --- | --- |
| January 2022 | 5 | 12 | 19 |
| February 2022 | 2 | 9 |  16 |
| March 2022 | 2 | 9 |  16 |
When on campus testing resumes, please arrive to campus 30 minutes early with picture ID, receipts, and your ATI username and password. Late arrivals will not be admitted. There are no refunds.
TEAS scores are available the same testing day via www.atitesting.com.
*** After testing, please print your results and call (754) 321-5814 or (754) 321-5753 for an appointment for TEAS retesting or a Practical Nursing Orientation. While the physical campus is closed, please email your results to [email protected]
Program Documents:
ATI TEAS Study Guide