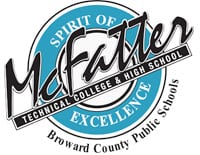 Medical Administrative Specialist
A Medical Administrative Specialist serves a key role in medical offices, clinics and hospitals.  This multi-skilled practitioner is proficient in medical records management, insurance processing, coding and billing, management of finances, information processing and fundamental office management tasks.  Over the course of 10 months, our program will provide training in office procedures and practices specific to the medical field, medical terminology, and business software applications that meet industry standards.  The state-approved curriculum is delivered through in-class and on-line learning activities.
| | | |
| --- | --- | --- |
| PROGRAM NUMBER  | PROGRAM TITLE | PROGRAM LENGTH |
| OTA0040 | Information Technology Assistant | 150 Hours |
| OTA0041 | Front Desk Specialist | 300 Hours |
| OTA0631 | Medical Office Technologist | 300 Hours |
| OTA0651 | Medical Administrative Specialist | 300 Hours |
Schedule the Tests of Adult Basic Education (TABE) or provide official documentation for a TABE Exemption.
Schedule an appointment with your program counselor for TABE results and/or a program specific orientation.
Register for classes during open enrollment.  Please be advised that registration runs on a first come, first served basis.
Program Hours and Schedule:
1050 Hours/10 Months/Hybrid
Class: Monday – Thursday, 5:00 pm – 9:00 pm
Online:  14 hours per week
Industry Certification and Licensure:
Employment Opportunities:
Medical Administrative Specialist
Medical Records Clerk
Claims Benefits Specialist
Payment Processing Specialist
Admissions Representative Specialist
Health Care Coordinator
Accreditation:
For information about national and program accreditation, please contact the institution.
Program Costs:
Florida Residents Tuition / Registration Fees…………………………………………………………………………$3,203.00
Out of State Tuition/Registration Fees………………………………………………………………………………….$12,033.00
Books/Supplies………………………………………………………………………………………………………………..$291.67
Industry Certification & State Credential Exam Costs………………………………………………………….$260.00
Approximate Program Cost………………………………………………………………………………………………..$3,754.67
Out of State Approximate Program Cost……………………………………………………………………………..$12,584.67
Fees are based on the number of class days according to the Broward County Public Schools' calendar.  Tuition and fees are subject to change without notice.
For additional information, please contact the Office of Admissions at (754) 321-5700.
Counselor for Medical Administrative Specialist
Meghan Emerson,
(754) 321-5891
meghan.emerson@browardschools.com
Click Here to download a PDF brochure for complete information including costs.