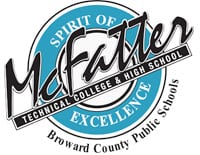 Legal Administrative Specialist
A Legal Administrative Specialist serves as a confidential secretary in the Office of the General Counsel, performing a wide variety of secretarial and administrative tasks. These tasks include preparing documents and correspondence which require knowledge of contracts, briefs, policies and pleadings.
In this program, students will focus on the skills necessary for employment in the legal field, such as legal terminology, preparation of legal documents, utilization of the legal reference library, and office procedures and practices specific to a legal office. Students will use critical thinking and decision making skills as they participate in simulated work-based learning experiences. Additionally, students will receive training in software applications that are used in a legal environment.
| | | |
| --- | --- | --- |
| Course Number | Course Title | Length |
| OTA0040 | Information Technology Assistant | 150 hours |
| OTA0041 | Front Desk Specialist | 300 hours |
| OTA0042 | Administrative Support | 150 hours |
| OTA0050 | Legal Administrative Specialist | 450 hours |
Program Hours and Schedule
900 hours ǀ 9 months ǀ Hybrid*
Class   ǀ  Monday – Thursday, 5:00pm – 9:00pm (In Person)
Online  ǀ 14 hours per week
Enrollment: August, January and June
*Students enrolled in distance and/or hybrid programs must have daily access to a computer with internet and a valid email address that they check daily. Additionally, students must have all necessary hardware and software components required by their program.
Certification
Microsoft Office Specialist (MOS) Bundle Certification (3 of 5)
Employment Opportunities
Legal Administrative Specialist ǀ Information Technology Assistant ǀ Front Desk Specialist ǀ Administrative Support
College Credit
Graduates may be awarded credits towards an Associate of Science Degree or Associate of Applied Science Degree at select Florida state colleges. Please click here for additional details.
Program Costs
| | |
| --- | --- |
| FL Resident Tuition | $2,940 |
| Out of State Tuition | $11,760 |
| Fees | $273 |
| Books and Supplies | $177 |
| Industry Certification | Included |
| FL Resident Total | $3,390 |
| Out of State Total | $12,210 |
*Prices are subject to change without notice.
Financial assistance is available to those who qualify. Please visit https://studentaid.gov/ to apply.
Admissions Requirements
Schedule a basic skills assessment ($15) or provide official documentation of a basic skills exemption to your program counselor/advisor.
Schedule an appointment with your program counselor/advisor for basic skills assessment results and/or a program specific orientation.
Register for classes during open enrollment. Program registration runs on a first come, first served basis.
Program Counselor/Advisor
Mary Barone, Certified School Counselor
For additional information, please contact the Office of Admissions at (754) 321-5700.