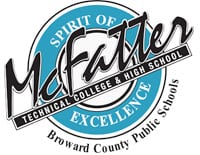 Introduction To Computers
If you are ready to erase your fears of using a computer, then this is the course for you!  In 8 weeks, you will be introduced to computer concepts and software to help you become more successful and computer literate.  Before you know it, you will be creating documents, emailing, and navigating the internet with ease.  Instruction will be provided in Microsoft Windows, Microsoft Office, Internet Explorer, and the basics of keyboarding.  This course is perfect for those interested in enhancing their computer skills, learning the basics of Microsoft Office, or enrolling in a business or technology program.
Course Content:
Processing data and accessing resources with computer hardware
Functions of computer hardware, software, and peripheral devices
Computer operation for personal and education purposes
Keyboarding skills
Word processing software
Spreadsheet software
Telecommunications (email)
Navigating the internet
Course Hours and Schedule:
Course Length:  8 Sessions
Class Days: Thursdays
Class Time:  5:00pm – 8:00pm
Accreditation:
The Council on Occupational Education (COE) does not accredit avocational courses.  In addition, these courses do not qualify for Title IV financial aid.  For additional information on accreditation, please contact the institution.
Course Costs:
Tuition/Registration Fees………………………………………………..103.00
Fees are based on the number of class days according to the Broward County Public Schools' calendar.  Tuition and fees are subject to change without notice.
For additional information, please contact the Office of Admissions Counselor for Introduction to Computers:
Mary Barone, Certified School Counselor
754-321-5700 or [email protected]