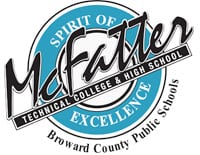 Digital Printing Technology
Program Description
Digital Printing Technology is the graphic design aspect of the graphic communications industry. Through training, students will gain an understanding of image manipulation programs, typography, page layout operations, scanning operations, vector based graphics programs, electronic pre-press operations, and color principles. Instruction is provided in the operation of digital production printing systems and electronic pre-press. Students will become proficient in Adobe InDesign, Illustrator, Photoshop and Acrobat and will be eligible to become an Adobe Certified Associate (ACA). During the program, students create an online portfolio, as well as a printed portfolio. Printing and portfolio projects include: Logos, Business Forms, Package Designs, Newsletter, Brochures, Business Cards, T-shirts, Cups, and Tiles.
Digital printing jobs are creative, innovative, high-tech and high-skilled. The Digital Printing Technology lab is a full service printing facility.
Courses
| | | |
| --- | --- | --- |
| PROGRAM NUMBER | PROGRAM TITLE | PROGRAM LENGTH |
| GRA0020 | Digital Publishing Assistant 1 | 247 Hours |
| GRA0021 | Digital Publishing Assistant 2 | 248 Hours |
| GRA0022 | Desktop Publishing Specialist 1 | 247 Hours |
| DIG0084 | Desktop Publishing Specialist 2 | 248 Hours |
Program Hours and Schedule
990 Hours | 10 Months | Hybrid*
Class: Monday – Friday, 8:30am – 12:30pm
Online: Monday – Friday, 1:00pm – 3:00pm
This program is offered five times a year in August, October, January, March
and June.
* Students enrolled in distance education and/or hybrid courses should have
daily access to a computer with internet and must have a valid email address
that they check daily. Additionally, students should have all necessary
hardware and software components required by their technology program or
adult education course.
Program Costs
| | |
| --- | --- |
| Florida Resident Tuition | $2,772 |
| Out of State Tuition | $11,088 |
| Registration, Activity, Lab, Test, Insurance and Trust Fees | $462 |
| Books/Supplies | $353 |
| Industry Certification Costs | Included |
| Florida Resident Total | $3,587 |
| Out of State Total | $11,903 |
Prices are subject to change without notice.
Fees listed are based on the number of class days according to the Broward County Public Schools' calendar.
Industry Certification and Licensure
Adobe Certified Associate (ACA)
• Photoshop
• InDesign
• Illustrator
Employment Opportunities
• Graphic Designer
• Bindery Operator
• Pre-Press Operator
• Digital Press Operator
Admission Requirements
• Schedule the Tests of Adult Basic Education (TABE) ($15) or provide official documentation for a TABE exemption to your program counselor.
• Schedule an appointment with your program counselor for TABE results and/or a program specific orientation.
• Register for classes during open enrollment.
Please be advised that registration runs on a first come, first served basis.
For additional information, please contact the Office of Admissions at
(754) 321-5700.
Program Counselor
Meghan Emerson, Certified School Counselor
[email protected]
Accreditation
For information about national and program accreditation, please contact the
institution.