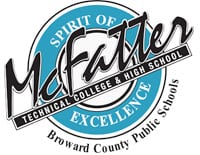 Digital Photography Technology
Complete in 10 Months!
Program Description:
Digital Photography Technology combines the strengths of today's digital SLR cameras for capturing still images as well as digital video.  Software applications taught in this 10 month program are Adobe Photoshop, Lightroom, and Premier.  Employment opportunities after completion of this program range from working as still photographers to working as video editors.  Subjects also included in this program are the creation of High Dynamic Range (HDR) images, the understanding of intellectual property rights, workflow and creative direction.
Program Information:
| | | |
| --- | --- | --- |
| PROGRAM NUMBER | PROGRAM TITLE | PROGRAM LENGTH |
| PGY0190 | Photographic Specialist | 150 Hours |
| PGY0191 | Photography Technician | 300 Hours |
| PGY0192 | Studio Photographer | 300 Hours |
| PGY0193 | Digital Photographer | 300 Hours |
Schedule the Tests of Adult Basic Education (TABE) or provide official documentation for a TABE Exemption to your program counselor.
Schedule an appointment with your program counselor for TABE results and/or a program specific orientation.
Register for classes during open enrollment.  Please be advised that registration runs on a first come, first served basis.
Program Hours and Schedule:
1050 Hours/10 Months/Hybrid
12:00 
pm
 – 2:30 
pm
 online
Students enrolled in distant and/or hybrid programs should have daily access to a computer with interest and must have a valid e-mail address that they check daily.  Additionally, student should have all necessary hardware and software components required by their technology program or adult education course.
Industry Certification and Licensure:
Adobe Certified Associate (ACA) Photoshop
Employment Opportunities:
Multimedia Designer
Commercial Studio Photographer
School Photographer
Freelance Photographer
Still Life Photographer
Photojournalist
Science Photographer
Nature Photographer
Advertising Photographer
Video Editor
Accreditation:
For information about national and program accreditation, please contact the institution.
Program Costs:
Florida Residents Tuition / Registration Fees…………………………………………………………………………$2,940.00
Out of State Tuition/Registration Fees………………………………………………………………………………….$11,760.00
Books/Supplies………………………………………………………………………………………………………………..$98.00
Industry Certification & State Credential Exam Costs……………………………………………………….Included
Approximate Program Cost………………………………………………………………………………………………..$3,521.00
Out of State Approximate Program Cost……………………………………………………………………………..$12,341.00
Counselor for Digital Photography Technology
Meghan Emerson, Certified School Counselor
  (754) 321-5891 or Meghan.Emerson@browardschools.com
Click Here to download a PDF brochure for complete information including costs.