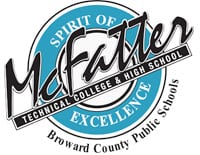 Advanced Welding Technology
Program Description:
If you are ready to enhance your skills in the welding industry, our Welding Technology – Advanced program is for you!  This program will refine your skills in gas and electric welding equipment and your work with steel and aluminum.  An emphasis will be placed on pipe skills.  This advanced level program also consists of:
Shielded Metal Arc Welding (SMAW) techniques
Pipe Fitting Fabrication techniques
Advanced Gas Tungsten Arc Welding (GTAW) skills
Emerging technologies directly related to geographically relevant welding needs.
The Welding Technology – Advanced program requires successful completion of Welding Technology and requires instructor approval.
Program Information:
| | | |
| --- | --- | --- |
| PROGRAM NUMBER | PROGRAM TITLE | PROGRAM LENGTH |
| PMT0075 | Advanced Welder 1 | 600 Hours |
| PMT0076 | Advanced Welder 2 | 150 Hours |
Admissions Requirements:
Schedule the Tests of Adult Basic Education (TABE) or provide official documentation for a TABE Exemption.
Schedule an appointment with your program counselor for TABE results and/or a program specific orientation.
Register for classes during open enrollment.  Please be advised that registration runs on a first come, first served basis.
Program Hours and Schedule:
750 Hours/7 Months/Hybrid
Full-time days:  Monday – Thursday  8:00 am – 2:30 pm, Friday-Online
Part-time evenings:  Monday, Tuesday and Thursday  6:00 pm – 10:00 pm, Wednesday-Online
Industry Certification/Qualification:
Students will be prepared to take an approved state and/or nationally recognized industry certification/qualification performance exam.
Employment Opportunities:
Welding Technician
Plumber, Pipe Fitter
Structural Metal Worker
Brazer and Solderer
Sheet Metal Worker
Fabricator and Fitter
Boilermaker
Accreditation:
For information about national and program accreditation, please contact the institution.
Program Costs:
Approximate Program Cost – $3,145.00
Out of State Approximate Program Cost- $9,445.00
Fees are based on the number of class days according to the Broward County Public Schools' calendar.  Tuition and fees are subject to change without notice.
Counselor for Advanced Welding Technology
Mary Barone
(754) 321-5700
mary.barone@browardschools.com