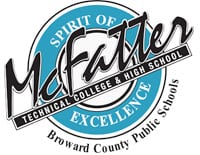 ABE
ABE (Adult Basic Education)
Classes are ongoing, register today. Contact your program counselor or Ms. Julie Lang, Secretary for Adult General Education
(754) 321-5768
[email protected]
The Adult Basic Education course of instruction is designed to improve the employability of the state's workforce through instruction in mathematics, reading, language, and workforce readiness for students who score below the minimum levels on the basic skills assessment.
Total Program Length:
Adult Basic Education is an individualized self-paced program.
Program Schedule and Cost:
Online only, at this time.  If interested in traditional on-campus courses, please let your counselor know.  Courses will be starting back on campus once the demand is there.
Tuition cost is $30
Fees
There is a one time a year activity fee of $20
*Costs and fees are subject to change without notice.
The Council on Occupational Education (COE) does not accredit avocational programs such as ESOL, ABE, GED®, AAAE, and TEAS.  In addition, these programs do not qualify for Title IV financial aid assistance.
Contact Information:
Ms. Julie Lang, Secretary for Adult General Education
(754) 321-5768
[email protected]