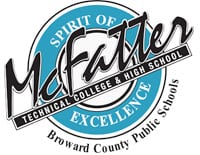 Program Fact Sheet
WHAT:
"Send Your Sales Tax to School" is a new initiative that gives Florida businesses that collect sales tax for the Department of Revenue (www.myflorida.com/dor) the option to contribute its monthly collection allowance fee to the Educational Enhancement Trust Fund to support technology in public schools.
HOW:
Participation in the program is voluntary and works as follows:
– Florida businesses check a box on the sales tax remittance form to waive their collection fee (up to $30) and contribute it to the Educational Enhancement Trust Fund.  Businesses who wish to contribute must elect to do so each month.
– The Florida Department of Education will distribute the funds quarterly to school districts where county school boards have adopted a resolution stating the funds will be used to support technology programs, equipment and educators.
– Taxpayers who are located out-of-state or whose company is in a county that has not adopted the required resolution my still donate their collection allowance, with funds in those cases to be equally distributed among school districts that have passed the resolution.
POTENTIAL IMPACT:
From June 30, 2005 to July 1, 2006, $61 million in collection allowances were retained by Florida businesses as compensation for the time spent on accounting and filing returns.
HISTORY:
In 2006, Bobb Legg, founding principal of Miller Legg, a large multi-disciplined, Florida based consulting firm, initiated the sales tax for schools technology idea and spearheaded the process to change state law so that local school districts could benefit from a partnership with the business community.  State Senator Nan Rich and State Representative Ken Gottlieb then sponsored legislation (Senate Bill No. 1590) to authorize sales and use tax dealers to have the option of directing their collection allowances to the Education Enhancement Trust Fund.  Florida Governor Jeb Bush approved the bill on May 30, 2006.
WHY:
With state financial support for public education on the decline, the "Send Your Sales Tax to School" Program is a practical way for businesses to help close the gap in funding and enhance the quality of education in school districts throughout Florida.  The dollars will help ensure Florida's students are further exposed to technology and its future workforce trained in the latest applications.
CONTACT:
For more information on the "Send Your Sales Tax to School" Program, call (954) 436-7000, ext. 264.