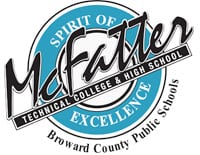 Press Release
"SEND YOUR SALES TAX TO SCHOOL"
Businesses Encouraged to Support Technology Education by Contributing Collection Allowance Fee to Area Schools
Broward County, FL – Florida businesses that elect to contribute a small fee from state sales tax filings could make a $61 million difference for technology education programs throughout the state, according to organizers of the "Send Your Sales Tax to School" initiative.  The money, which would be generated from the collection allowance fee the state allows companies that file sales tax returns to keep, would be directed to county school boards that have adopted resolutions stating the funds will be used to support technology programs, equipment, and educators.
The campaign, the brainchild of Bob Legg, founding principal of Miller Legg, a large multi-disciplined, Florida-based consulting firm, has already received buy-in from the Florida Legislature and former-Governor Jeb Bush, who approved the bill creating the initiative.  The program's success is dependent on businesses electing to contribute 2.5% (up to $30) of the monthly sales tax it collects, money the Department of Revenue had previously allowed them to keep as compensation for the time spent on accounting and filing returns.  Beginning January 1, companies were given the option to "check here if donating collection allowance to education" on 2007 sales tax forms.  Now, organizers say, it is imperative that businesses understand the significant impact that can be made for area K-12 public school students.
"Florida traditionally ranks near the bottom of all states in funding its schools, and the cost of providing resources to teach technology can be overwhelming for school districts," said Legg.  "At the same time, as a business owner, I know the $30 maximum we're entitled to each month for the collection allowance fee has almost no impact on my bottom line.  This program provides businesses a pain-free way to close the education funding gap, while also helping to ensure its future workforce is properly trained."
Department of Revenue figures indicate that from June 30, 2005 to July 1, 2006, $61 million in collection allowances were retained by Florida businesses.  The school board in Broward County is the first to have passed the required resolution to receive funds from the Education Enhancement Trust Fund that will support technology education.
"Send Your Sales Tax to School" is a voluntary program, with participating businesses asked to check the box on sales tax forms each month to donate their collection fee to education.  Taxpayers who are located out-of-state or whose company is in a county that has not adopted the required resolution may still donate their collection allowance, with funds in those cases to be equally distributed among school districts that have passed the resolution.
To learn more about the "Send Your Sales Tax to School" program, call (954) 436-7000, ext. 264.