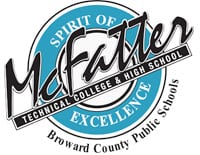 Java Development & Programming
Java Development & Programming includes but is not limited to the fundamentals of programming and software development, procedural and object-oriented programming, creating regular and specialized applications using the JAVA programming language, including testing, monitoring, debugging, documenting, and maintaining Java computer applications. 
Program Content:
Introduction to Information Technology
Computer programmer assistant
Computer programmer
Java developer
Foundations of programming
Specialized Java database programming
Procedural programming
Object-oriented programming
Java programming essentials
Applied object-oriented Java programming
Java programming capstone
| | | |
| --- | --- | --- |
| PROGRAM NUMBER | PROGRAM TITLE | PROGRAM LENGTH |
| OTA0040 | Information Technology Assistant | 150 Hours |
| CTS0041 | Computer Programmer Assistant | 300 Hours |
| CTS0044 | Computer Programmer | 150 Hours |
| CTS0031 | Java Developer | 600 Hours |
Schedule the Tests of Adult Basic Education (TABE) or provide official documentation for a TABE Exemption.
Schedule an appointment with your program counselor for TABE results and/or a program specific orientation.
Register for classes during open enrollment.  Please be advised that registration runs on a first come, first served basis.
Program Hours and Schedule:
1200 Hours/12 Months/Distance
Monday-Friday, ONLINE
Industry Certifications and Licensure:
CIW – Java Script Specialist
MTA – Software Development Fundamentals
CompTIA – Project +
Employment Opportunities:
Java Programmer
Business Analyst
Quality Assurance Analyst
Accreditation:
For information about national and program accreditation, please contact the institution.
Program Costs: 
| | | | | | | |
| --- | --- | --- | --- | --- | --- | --- |
| FL Resident Tuition | Out of State Tuition | Registration, Activity, Lab, Test, Insurance, and Trust Fees | Books, Supplies | Industry Certification & State Credential Exam Costs | FL Resident Total | Out of State Total |
| $3,360.00 | $13,440.00 | $255.00 | $328.00 | $539.00 | $4,482.00 | $14,562.00 |
Counselor for Java Development & Programming
Rachel Victor, Certified School Counselor
(754) 321-5753 or [email protected]