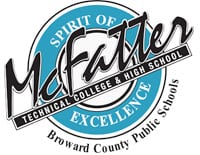 Culinary Creations:  Garde Manger, Cold Kitchen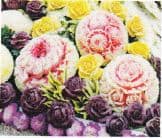 NEXT CLASS BEGINS TBA – SUMMER 2019

This program is an introduction to the fine art of "Garde Manger".  Travel through the world of garnishing, fruit and vegetable carving, buffet, platters, setups, salads, sandwiches and the land of "charcuterie", which includes sausage making, pates and terrines and so much more.  Join us on this delicious journey.
The Students will be able to demonstrate the following skills:
Demonstrate fruit and vegetable preparation skills
Prepare fruit salads and vegetable salads
Create fruit and vegetable garnishes and carvings
Prepare salad dressings, cold sauces, and derivatives
Demonstrate buffet food and platter preparation skills
Prepare a variety of sandwich fillings
Prepare hot and cold sandwiches
Prepare sliced meats for a cold buffet and part platters
Prepare starchy salads, pate, and terrines
Prepare seafood cocktails and salads
Prepare sausages, cheese boards, canapés, and cold and hot hors d'oeuvres.
Instructor:
Chef Robert Burrows
Total Course Length: 27 hours
Course Schedule:
Students enrolled in distant and/or hybrid courses should have daily access to a computer with internet and must have a valid e-mail address that they check daily.  Additionally, student should have all necessary hardware and software components required by their technology program or adult education course.
Wednesday evenings from 6:00pm to 9:00pm
Accreditation:
Council on Occupational Education
Contact Information:
Franzie Williams, Counselor for Garde Manger "The Cold Kitchen"
(754) 321-5732 or (754) 321-5700
franzie.williams@browardschools.com
Fees:
$83.00