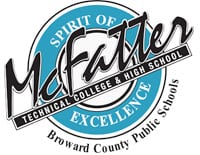 Communication Arts

  Click a link below to view complete program information.
Digital Media/Multimedia Design Technology:
Upon completion of the Digital Media/Multimedia Design Technology program you can seek employment as:
Multimedia Production Assistants
Multimedia Jr. Designers
Multimedia Designers
Multimedia Producers
Multimedia Specialists
The Digital Media/Multimedia Design Technology program also provides supplemental training for persons previously or currently employed in the above occupational areas.
Students learn the rudiments of the digital media/multimedia technology industry:
Presentation planning
Elements of presentation design
Storyboarding
Integration of video, graphics, animation, and audio elements into new media projects/presentations
collaboration/teamwork skills in the multimedia industry
Software mastered includes:
Lightwave
Dreamweaver
Flash
Fireworks
Photoshop
Premiere
After Effects
Illustrator
Acrobat
InDesign
Digital Photography Technology:
Digital Photography Technology combines the strengths of today's digital SLR cameras for capturing still images as well as digital video.  Software applications taught in this 10 month program are Adobe Photoshop, Lightroom, and Premier.  Employment opportunities after completion of this program range from working as still photographers to working as video editors.
The field of Graphic Communications, which has traditionally been referred to as the printing industry, encompasses all phases of the graphic arts processes from origination of idea through reproduction, finishing, and distribution of printed products.
Printing & Graphic Communications:
Upon completion of the Printing & Graphic Communications program, you can seek employment as:
Graphic artist
Scanner Operator
Pre-press operator
Press operator
Bindery Operator
Software mastered includes:
Adobe InDesign
Adobe Illustrator
Adobe Photoshop
Adobe Acrobat Pro
Harlequin RIP Software
Upon completion of the TV Production program, you can seek employment as:
Television Production Operator
Television Broadcast Technician
Camera Operator
Video Recording Engineer
Audio Recording Engineer