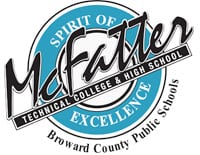 Business Education

Are you ready to launch into a career in the business field?  Our Business Education programs are designed to train you in the skills needed to enter an exciting and challenging career in the business world.  In less than a year, you will study a well-rounded curriculum to apply to real-life business situations.  Our courses include in-class and on-line learning activities.
Click a link below to view complete program information.
The Accounting Operations program will prepare you for employment opportunities in the accounting and/or business fields.  Instruction will focus on accounting principles, methods of recording business transactions, preparing and analyzing financial statements and documents, payroll records and tax forms, and much more!
Administrative Office Specialist
The Administrative Office Specialist program will teach you how to perform a number of tasks that assist executives or other business professionals.  Students will learn office procedures, advanced features of business software applications, administrative and financial functions, document production, and new technologies.
This course will assist you in building a foundation of knowledge and skills in computer technology.  Instruction will be provided in computer operation, creating documents, navigating the internet, composing and sending emails, and keyboarding.
Legal Administrative Specialist
The Legal Administrative Specialist program will prepare you for work in legal settings, such as law firms and courts as well as federal, state, and local government.  Students will learn legal terminology, transcription of legal documents, office procedures and practices specific to the legal field, and more!
Medical Administrative Specialist
The Medical Administrative Specialist program prepares students for employment as medical records clerks and medical administrative specialists.  Training will focus on medical terminology, office procedures specific to the medical field, transcription of medical documents, as well as other skills needed for employment in a medical office.