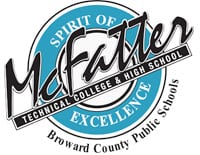 Culinary Creations:  Bread Baking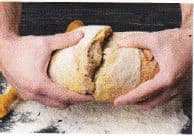 NEXT CLASS BEGINS TBA – SUMMER 2019

This course introduces the student to bread-making techniques that go beyond the recipes and raise your baking skills to a whole other level.  Explore the stages of break making and learn trade secrets for measuring, mixing, proofing and baking different types of bread, including supple French bread and rich marble rye.  Learn to balance time, temperature and ingredients to create delicious, fresh breads in your own kitchen.
The student will be able to demonstrate bread preparation skills:
Identify types of flour and the function of each
Identify types of leavening used in bread production
Identify steps in bread production
Identify bread mixing methods
Describe the functions and types of washes (egg wash, milk wash)
Prepare sweet variety quick breads (muffins, scones)
Prepare savory variety quick breads (biscuits, cornbreads)
Prepare soft yeast breads and crusty yeast breads
Prepare specialty yeast breads (whole grain, artisan
Total Hours:  24 Hours
Course Schedule:
Students enrolled in distant and/or hybrid courses should have daily access to a computer with internet and must have a valid e-mail address that they check daily.  Additionally, student should have all necessary hardware and software components required by their technology program or adult education course.
Wednesday Evenings – 6:00 pm to 9:00 pm
Instructor:
Chef Robert Burrows
Accreditation:
Council on Occupational Education
Industry Certification:
Students will be prepared to take an approved state and/or nationally recognized industry certification or licensure exam in their field of study.
Articulation:
Upon completion of the program and meeting eligibility requirements, students may be awarded credits toward an Associate Degree by selected Florida State Colleges.
Program Counselor:
Franzie Williams, Counselor for Bread Baking
(754) 321-5732 or (754) 321-5700
franzie.williams@browardschools.com
Fee:
$83.00