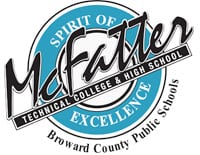 Automotive Technology
CLICK ON A PROGRAM NAME BELOW TO VIEW MORE DETAILED PROGRAM INFORMATION
Automotive Collision Technology Technician

The Automotive Collision Technology Technician Program prepares you for employment in the collision repair industry. Available occupations include:
Collision repair technologist
Paint repair technician
Body shop office personnel
Material supplier
Sales
Glass technician
Positions within insurance companies
Skills learned during the Automotive Collision Technology Technician Program include:
Basic Skills
Sheet metal repair procedures
Estimating
Related mechanical and electrical repairs
Human relations
Employability skills
Safe work practices
Entrepreneurship
All instruction is delivered by experienced ASE certified instructors.
All Automotive Collision Repair instructors are County or State certified. Consumers tend to keep their cars longer and every year more cars crowd onto the highways. Both factors create a need for more body and paint repair technicians. The learning experiences included in the Automotive Collision Technology Technician Program prepares graduates for certification and employment within local body shops.
Automotive Service Technology (VA, NATEF Certified):

In our Automotive Service Technology program you can master the knowledge and skills necessary for entry level employment as an Automotive Technician in this NATEF accredited program.  You will have the opportunity to train in all ASE areas and will learn all aspects of automobile mechanical repair.  Students must exhibit strong Reading, Math, Language, and Computer skills necessary to complete the online portion of the program.  They must also possess strong mechanical aptitude to prove hands on mechanical competencies.  Students are encouraged to complete the program in its entirety.
Subjects taught in the Automotive Service Technology program include:
A/C and Heat
Brakes
Engine Overhaul
Engine Performance
Automatic Transmissions
Manual Transmissions and Drive-train
Steering and Suspension
Electrical