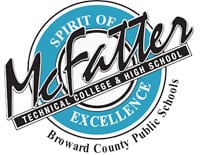 Nursing Assistant
NEXT CLASS BEGINS AUGUST 21, 2017
This program offers a sequence of courses that provides coherent and rigorous content aligned with challenging academic standards and relevant technical knowledge and skills needed to prepare for further education and careers in Health. This course is designed to prepare students for employment as Nursing Assistants (Nursing Aides, Orderlies, and Attendants) in Nursing Homes, Hospitals, or other health care facilities.
The Nursing Assistant program is a blend of classroom, laboratory and clinical instruction. The course content includes, but is not limited to, interpersonal skills, medical terminology, legal and ethical responsibilities, safe and efficient work, gerontology, nutrition, pet-facilitated therapy, health and safety including Cardio-pulmonary Resuscitation (CPR), Restoration Therapy, employability skills and more.
Total Program Length: 165 Hours
Entrance Requirements:
Attend a Medical Technology Orientation
Complete FAFSA application online, if needed, and contact the Financial Aid Department at (754) 321-5738.
Register for the next available Certified Nursing Assistant course.
Program Schedule:
TBA

Industry Certifications Available:
Students will be prepared to take an approved state and/or nationally recognized industry certification or licensure exam in their field of study.
Program Accreditations:  Florida Board of Nursing Council of Certified Nursing Assistants
Contact Information:
Ms. Rachel Victor, Counselor for Nursing Assistant
(754) 321-5753
rachel.victor@browardschools.com
Approximate Total Program Cost – Tuition and Fees (Books and Materials are Extra):
*Florida Resident $402
**Non Florida Resident Call (754) 321-5753 for more information
Click Here to download a PDF brochure for complete information including costs.