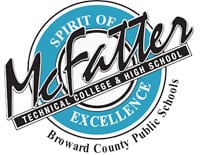 Java Development & Programming
(754) 321-5840
COMPLETE IN 12 MONTHS
THIS ONLINE COURSE IS OFFERED 3 TIMES A YEAR – JUNE, AUGUST AND JANUARY.
NEXT CLASS BEGINS JUNE 12, 2017
Java Development & Programming includes but is not limited to the fundamentals of programming and software development, procedural and object-oriented programming, creating regular and specialized applications using the JAVA programming language, including testing, monitoring, debugging, documenting, and maintaining Java computer applications.
Content:
Introduction to Information Technology
Computer programmer assistant
Computer programmer
Java developer
Foundations of programming
Specialized Java database programming
Procedural programming
Object-oriented programming
Java programming essentials
Applied object-oriented Java programming
Java programming capstone
Course Breakdown:
| | | | |
| --- | --- | --- | --- |
| OCP | Course Number | Course Title | Course Length |
| A | OTA0040 | Information Technology Assistant | 150 Hours |
| B | CTS0041 | Computer Programmer Assistant | 300 Hours |
| C | CTS0044 | Computer Programmer | 150 Hours |
| D | CTS0031 | Java Developer | 600 Hours |
Entrance Requirements:
Take the Test of Adult Basic Skills (TABE) and attend orientation.
Schedule an appointment for an interview with Ms. Mary Barone at (754) 321-5840.
Enroll in ABE/AAAE remedial classes, if necessary.
Have acceptable scores on the TABE: 9.0 in Reading, 9.0 in Math, 9.0 in Language on the "Difficult" level.
Register for the Java Development & Programming course.
Total Program Length: 1200 Hours
Program Schedule:
Monday-Friday
Industry Certifications Available:
Students will be prepared to take an approved state and/or nationally recognized industry certification or licensure exam in their field of study.
Contact Information:
Ms. Mary Barone, Counselor for Java Development & Programming
(754) 321-5840
Mary.Barone@browardschools.com
Approximate Total Program Cost – Tuition and Fees*
Florida Resident  $3803.00*
Prices are subject to change without notice.*
Click Here to download a PDF brochure for complete information including costs.