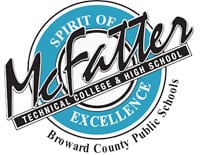 Culinary Arts
Commercial Foods and Culinary Arts
(12 months to complete at Full Time)
The Commercial Foods and Culinary Arts program offers students the opportunity to prepare for employment as pastry, restaurant, hotel and resort cooks, in addition to basic management positions in the Commercial Foods industry. Commercial Foods and Culinary Arts students may enter this program at the beginning of each quarter however, they must meet minimum academic standards in reading, mathematics and language prior to graduation. National Commercial Foods Certifications are offered in Sanitation, Nutrition, and Hospitality Supervision in an on-line environment for ACF Certification.
This Commercial Foods and Culinary Arts program is a blend of classroom/lab activities, on-line activities, and culinary arts procedures. Students learn the industry standards to be successful in Dining Room Services, Food Production, Garde-Manger, and Baking and Pastries.
Introduction to the Hospitality & Food Service Industry introduces the student to the nuances of Dining Room Services as well as beginning cooking principles. Commercial Food Production introduces students to a variety of topics including knife skills, principles of cooking, soups, stocks, sauces, breakfast, meal fabrications, international flavor principles, and presentation as part of the course.
Garde-Manger offers instruction in cold food preparation, centerpieces, charcuterie, and principles of service for commercial food production. Baking and Pastries span the art of dessert creation, from novice-style gelatins and puddings to paté and brioche, puff pastry and chiffons, cake decorating and wedding cakes.
Instruction in these areas of Commercial Foods and Culinary Arts is demonstrated through lectures, videos, as well as on-line activities, class hand-outs and demonstrations.
Instruction in other aspects of Commercial Foods management, such as beverage service and controls or purchasing and receiving, is acquired using hands-on computer procedures utilizing specific software for that purpose. Central to the Culinary Arts program are the highly interactive hands-on cooking experiences, where students are directed in a wide range of food preparations from stocks, sauces and soups to baked goods and desserts. General housekeeping and equipment operation skills, necessary to any commercially run venture, are a part of the curriculum
Accredited by the American Culinary Federation
Latest Food Service Inspection Report : Click HERE to view the report. 
Baking and Pastry Arts
(6 months to complete at Full Time)
Upon completion of the Baking and Pastry Arts program, students will be eligible for employment in the following positions:
Pastry Cook/Baker
Employment in Bakeries, Restaurants and Grocery Stores baking departments
The Baking and Pastry Arts program prepares students to work with bakery goods.  The content includes but is not limited to preparation, presentation and serving of a wide variety of baked and dessert goods and advanced Baking and Pastry Arts preparations such as chocolate and sugar work.
Culinary Creations:  Bread Baking
(Wednesday evenings)
Learn how to identify types of flour and their function, types of leavening, bread mixing – all the tricks to making scrumptious bread of every type.
Culinary Creations:  Basic Cake Baking & Decorating
(Wednesday evenings)
Learn the basics of baking, the fundamental techniques on buttercream, and expand your decorating skills to royal icing for even more sophisticated cakes.

Culinary Creations:  Garde Manger "The Cold Kitchen"
(Wednesday evenings)
Travel through the world of garnishing, fruit and vegetable carving, buffet, platters, setups, salads, sandwiches and the land of "charcuterie", which includes sausage making, pates and terrines and so much more.  Join us on this delicious journey.

Culinary Creations:  Wonderful World of Pastry
(Wednesday evenings)
Learn how to create and present a large variety of pastry.  This class covers breakfast pastry, cookies and petit fours;  French, German and Italian pastries, as well as tarts, marzipan and chocolate pastries.
Culinary Creations:  Plant-Based Vegetarian Cooking
(Tuesday evenings)
This program is an introduction to plant-based vegetarian cooking.
For additional information contact:
Mrs. Franzie Williams, counselor for Wonderful World of Pastry
(754) 321-5732 or (754) 321-5700
franzie.williams@browardschools.com