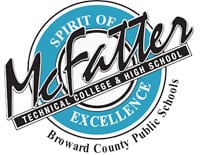 Commercial Foods and Culinary Arts

COMPLETE IN 12 MONTHS!!
NEXT CLASS BEGINS JUNE 12, 2017  (Days and Evenings)
Graduates who complete the Commercial Foods and Culinary Arts program are eligible for employment in the following areas:
Pastry cook
Restaurant cook
Hotel cook
Resort cook
Basic management positions anywhere in the food service industry.
This program is a blend of classroom/lab activities, on-line activities and culinary arts skills, among which are:
Garde-Manger
Food Production
Basic Baking & Pastry
Sanitation (ServSafe)
Nutrition
Hospitality/Supervision
Food Cost Controls
Central to the program is hands-on learning in our state of the art kitchens, where students are directed in a wide range of food preparation from stocks, soups and sauces to baked goods and desserts.  General housekeeping and equipment operation skills necessary for success are also part of the curriculum.
Content Breakdown – 1200 Hours:
| | | |
| --- | --- | --- |
| HMV01000 | Food Preparation | 300 Hours |
| HMV01700 | Cook – Restaurant | 300 Hours |
| HMV01710 | Chef/Head Cook | 300 Hours |
| HMV01260 | Food Service Management | 300 Hours |
Total Program Length:    1200 Hours/12 months to completion at Full Time
Program Schedule:
Students enrolled in distant and/or hybrid courses should have daily access to a computer with internet and must have a valid e-mail address that they check daily.  Additionally, student should have all necessary hardware and software components required by their technology program or adult education course.
| | | |
| --- | --- | --- |
| Full Time | Monday-Friday | 7:30 am – 2:45 pm |
| Part Time days | Monday-Friday | 7:30 am – 11:00 am |
| Full Time evenings | Monday-Friday | 2:45 pm – 10:00 pm Online |
Entrance Requirements/Procedure:
Take the Test of Adult Basic Skills (TABE) ($10) and attend orientation
Schedule an appointment for an interview with Mrs. Franzie Williams by calling (754) 321-5732
Enroll in for ABE/AAAE classes, if necessary (depends on TABE scores).  Can start Commercial Foods and Culinary Arts course and attend remedial classes during same semesters.
Register for the next available Commercial Foods & Culinary Arts Program
Industry Certifications:
Students will be prepared to take an approved state and/or nationally recognized industry certification or licensure exam in their field of study.
Accreditation:
American Culinary Federation Education Foundation Council on Occupational Education
Articulation:
Upon completion of the program and meeting eligibility requirements, students may be awarded credits toward an Associate Degree by selected Florida State Colleges.
Contact Information:
Ms. Franzie Williams, Counselor for Commercial Foods and Culinary Arts
(754) 321-5732
franzie.williams@browardschools.com
Approximate Total Program Cost – Tuition and Fees:
**Florida Resident       $3360.00
*Prices are subject to change without notice.
Click Here to download a PDF brochure for complete information including costs.
Latest State of Florida Department of Health County Health Department Food Service Inspection Report HERE