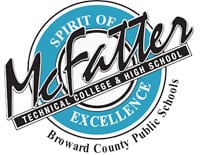 Cloud Computing & Virtualization
Cloud Computing and Virtualization involves delivering hosted services over the internet. These services are broadly divided into three categories: Infrastructure-as-a-Service, Platform-as-a-Service, and Software-as-a-Service. The name "Cloud Computing and Virtualization" was inspired by the cloud symbol that is often used to represent the internet in flowcharts and diagrams. The student will learn various technologies and business models related to virtualization and cloud computing. Students will be prepared to successfully complete the VMWare certification exam.
| | | |
| --- | --- | --- |
| PROGRAM NUMBER | PROGRAM TITLE | PROGRAM LENGTH |
| OTA0040 | Information Technology Assistant | 150 Hours |
| EEV0504 | Computer Support Assistant | 150 Hours |
| CTS0026 | Network Support Technician | 150 Hours |
| CTS0054 | Cloud Analyst | 150 Hours |
| CTS0056 | Cloud Virtualization Specialist | 300 Hours |
Entrance Requirements:
Take the Tests of Adult Basic Skills (TABE) and attend orientation.
Schedule an appointment for an interview with a Ms. Mary Barone at (754) 321-5840.
Enroll in ABE/AAAE remedial classes, if necessary.
Have acceptable scores on the TABE:  9.0 in Reading, 9.0 in Math, 9.0 in Language on the Difficult level.
If needed, meet with a Financial Aid Advisor after completing the 2014-2015 FAFSA online.
Register for the Cloud Computing & Virtualization course.
Total Program Length: 900 Hours/ONLINE
Program Schedule:
Distance Education – 100% Online
Contact Information:
Mary Barone, Counselor for Cloud Computing & Virtualization
(754) 321-5840
Mary.Barone@browardschools.com
Approximate Total Program Cost – Tuition and Fees (Books and Materials are Extra)*:
Florida Resident  $3311.00
*Prices and schedule are subject to change without notice.  Florida residents must present two (2) types of ID as proof of residency.
Click Here to download a PDF brochure for complete information including costs.